PROPAGAZIONI Bollettino di esperienze di campo is an independent and collective periodical about art works, field experiences, laboratory and intervention modalities that adopt participatory approaches within socio-political contexts. Full of documents, photographs and above all conversations with artists, anthropologists, educators and projects participants, the bulletin is configured as a critical tool to explore ongoing projects deepening contents, methodologies and developments.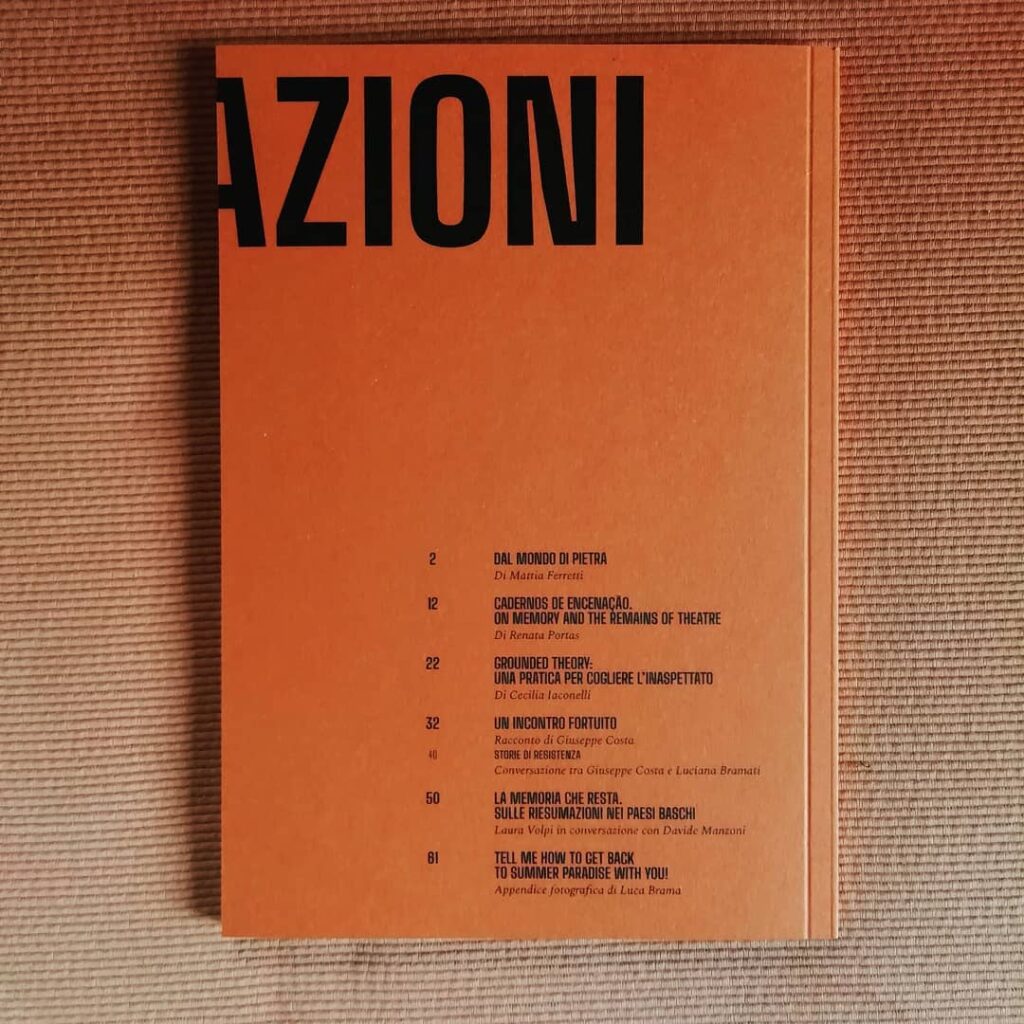 NUMERO UNO – partecipants: Laura Volpi, Davide Manzoni, Cecilia Iaconelli, Mattia Ferretti, Renata Portas, Giuseppe Costa, Luciana Bramati, Luca Brama.
Language: Italian + an article in English and Portuguese. 16x23cm format. 60 b/w pages printed on Arena natural rough FSC 120g paper + 22 color pages printed on Heaven 42 FSC 130g paper. Cover printed on Materica terra rossa FSC 250g paper. Number of printed copies: 200.
NUMERO ZERO – participants: Valeria Codara, Pierre Dupont (Giulia De Giorgi, Michela Murialdo, Roberta Perego), Alessandra Anzaghi, Doriana Offredi, Pasquale Campanella, Riccardo Preda, Osvaldo Costantini, Laura Baffi, Nickolas Papadimitriou, Pietro Bonfanti, Md Faruk, Stefanos Lagos, George Papadimitriou, Davide Manzoni.
Language: Italian. 16x23cm format, 96 b/w pages printed on Munken Print 80g paper + 32 color pages printed on Freelife Symbol Gloss 90g paper. Number of printed copies: 200.
π